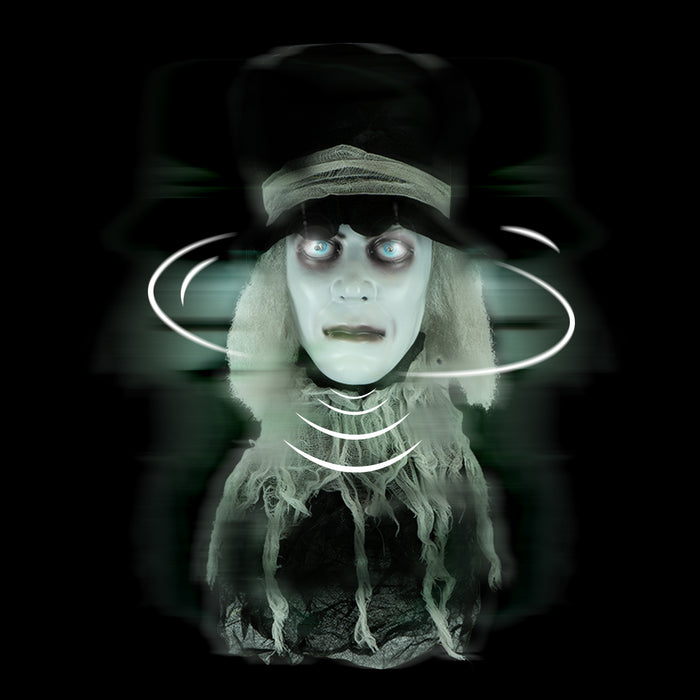 2ft Tall Halloween Animated Hanging Spinning Head Animatronic, Touch and Sound Activated, Built-in Lights, and Spooky Sound FX
Sold out
Original price
$64.99
-
Original price
$64.99
Give your neighbors the heebie-jeebies this Halloween!
If you want to turn your home into the house of horrors this Halloween season, we got you covered! Introducing: the Holidayana Animatronic Spinning Severed Head- Sound and Touch Activated Halloween Decoration with Lighted Eyes!
Powered by 3 AA Batteries, this Sound and Touch activated severed head is the perfect Halloween décor to hang up on your porch, garden, table, or anywhere you plan to dish out the tricks! The animatronic severed head decor spins at 360 degrees to terrify trick-or-treaters with its spine-chilling stare!
As if the creepy, vacant expression of this severed head isn't enough, it will make your blood run colder with its devilish flashing eyes and scary sound effects!
From its olden top hat down to its ghastly hair and waxy face, this decapitated head is made with quality materials to make it last many nights of fright.